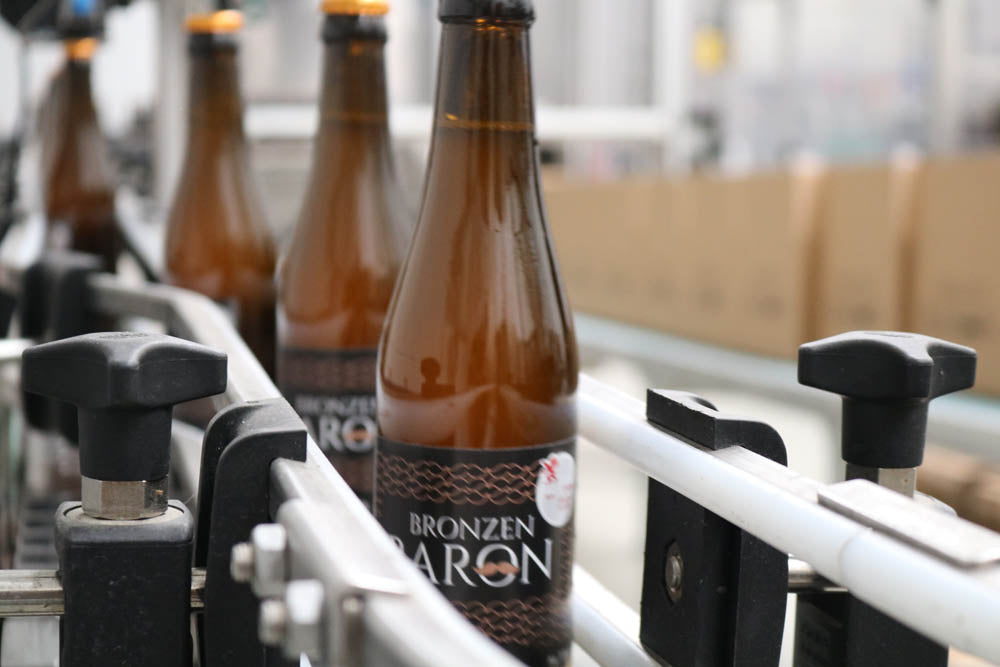 Brewery De Koperen Markies
Brewery De Koperen Markies is a young company but can rely on the years of passion and brewing knowledge of its brewers. Regional, natural raw materials combined with traditional craftsmanship and scientific know-how are the ingredients for the creation of these pure, tasty regional beers. Our brewery has already brought a beautiful range of beers on the market and is working on the further development of new products.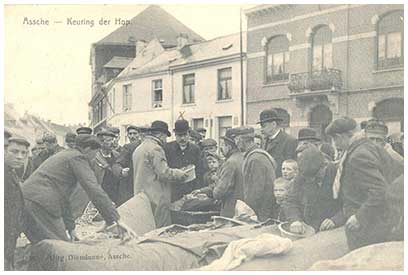 Naming
Brewery De Koperen Markies denomination of origin As the Asse/Affligem/Aalst region is one of the oldest hop regions in Belgium, the original intention was to name the brewery "De Koperen Duvel". This was because of "Den Hopduvel" which symbolised the violent winds that could ravage Asse in the months of July and August, causing the hop fields to suffer a lot of damage and a part of the hop harvest to be lost. But during the registration of this naming, an unnamed brewery objected. It was decided to look for another name. The Marquis Dreef Since the brewery is located in a street that in earlier times was called "Marquis Dreef", this name was chosen. The history of this avenue goes back to the 17th and 18th century when Asse and its surroundings were the property of a wealthy family "De Cotereau". They had their castle in Steenokkerzeel and a country house in Asse that could be reached via the Markiesdreef. The members of this family are buried in the St-Martinus church in Asse and the portrait of Marie De Cotereau can still be seen in the refectory of the guesthouse sisters in Asse. She was responsible for the reconstruction of the guest house (1647) after the Geuzen had laid it waste and turned the chapel into an inn. The Copper Marquis So Duvel became Marquis and the new name for both the brewery and the first beer line was born: "De Koperen Markies". Today, De Koperen Markies stands for pure and tasty Brabant regional beers that are brewed according to traditional methods.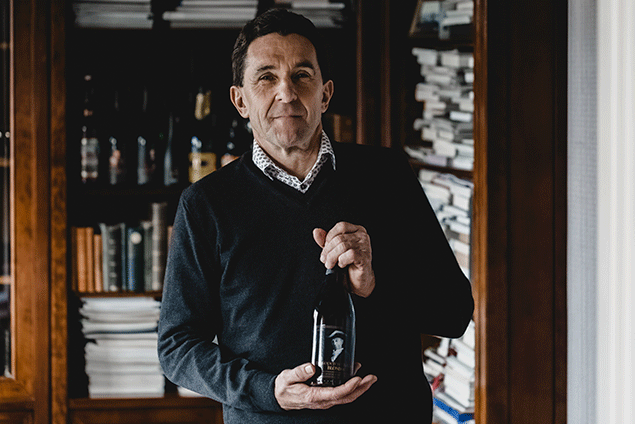 Naamgeving
De Koperen Markies
De naam "De Koperen Markies" verwijst naar deze oude benaming van de dreef. De Koperen Markies staat vandaag de dag voor pure en smaakvolle streekbieren die ambachtelijk gebrouwen zijn.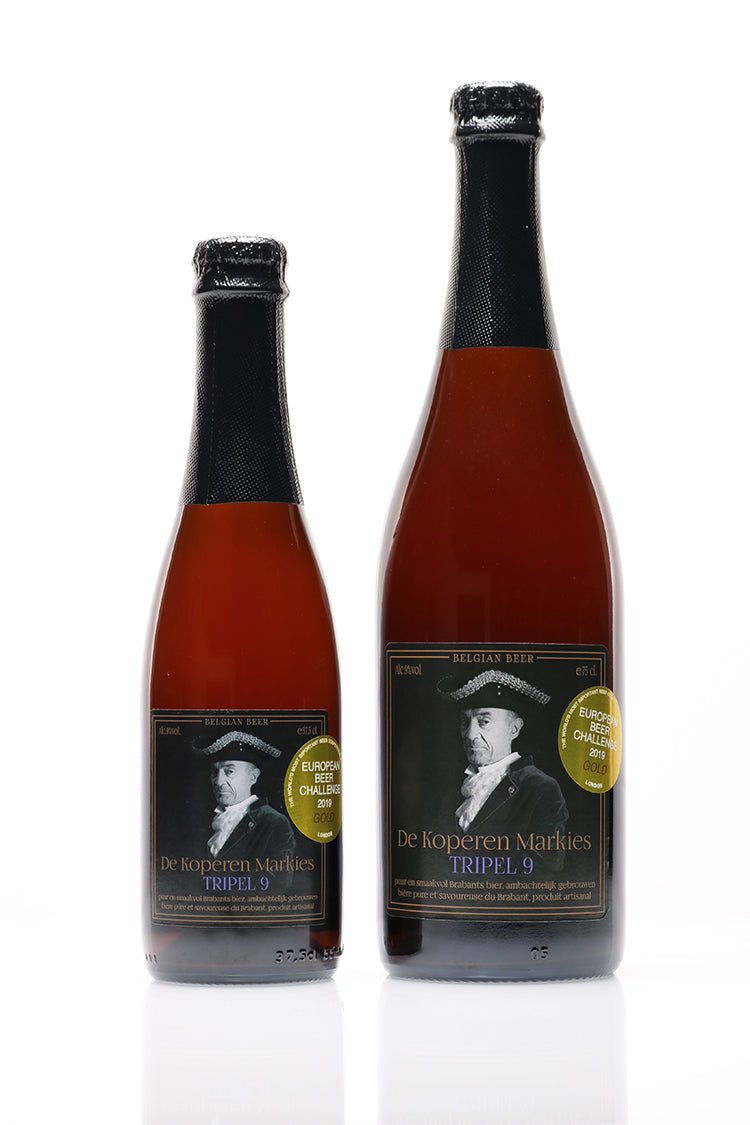 First beer
De Koperen Markies TRIPEL 9 Early 2017 Hugo brewed his first amber-coloured tripel at 9% vol, "De Koperen Markies TRIPEL 9". This Tripel is based on five different types of grains and malts and three types of hops. The 9 stands for the number of degrees of alcohol. The De Koperen Markies rangeIn July 2017, Hugo also launched a second beer within the same range, BLOND 8. The pure, tasty Brabant regional beers followed one another and in the meantime there are already 5 unique brews in this beer line.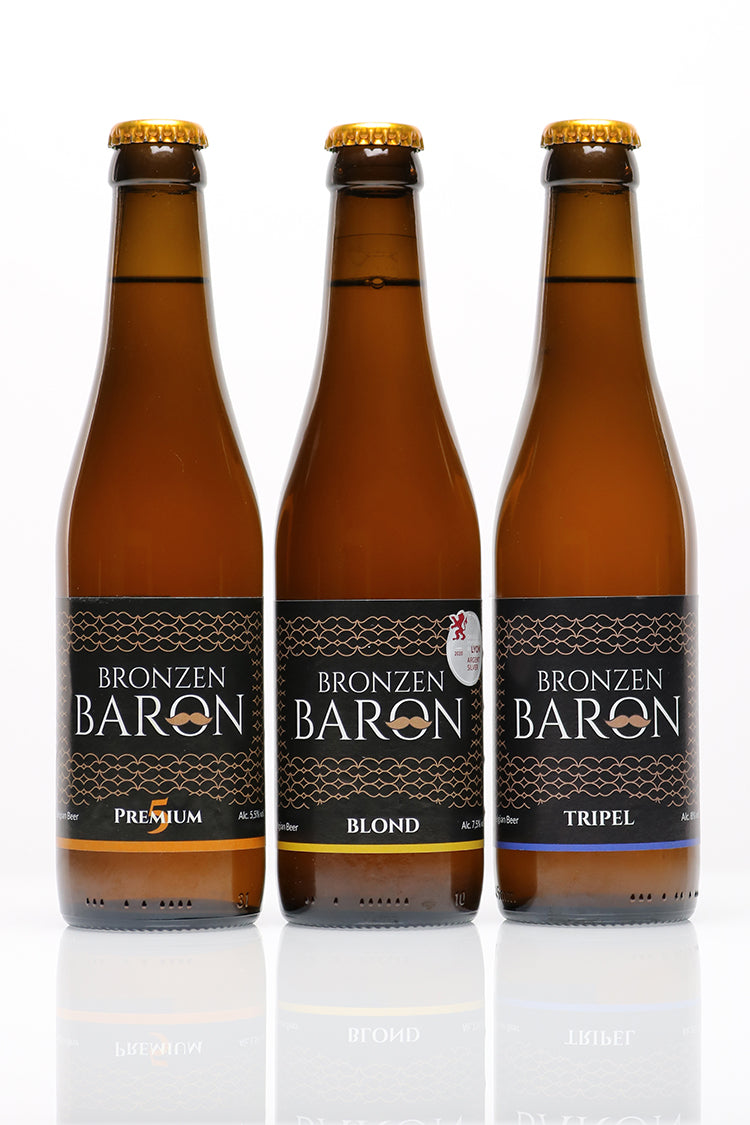 One family
In September 2019 "Bronzen Baron" and "De Koperen Markies" crossed paths. The flavours of both beers complement each other very nicely so both brewing teams, with a shared passion for beer, decided to merge their know-how in 2020. The "Bronze Baron" became the second proud, noble family member to join the close family of De Koperen Markies.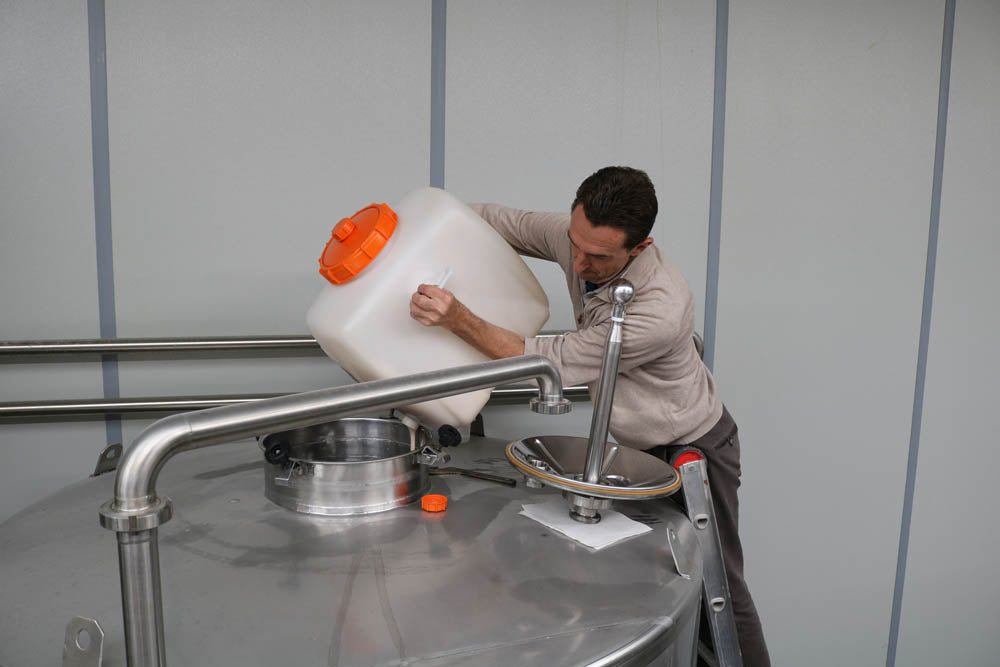 Brouwer Hugo Mertens
Hugo Mertens, de brouwer van De Koperen Markies, is gedurende heel wat jaren in zijn vrije tijd bezig geweest met de productie van fruitwijnen en alcoholische dranken.
Hij volgde Brouwerijschool in Gent en is ook de opleiding tot distillateur van alcoholische dranken gaan volgen in Hasselt, de jeneverstad van België.
In februari 2018 besloot Hugo dat het tijd was om van zijn passie zijn beroep te maken en stapte hij fulltime in het brouwersvak.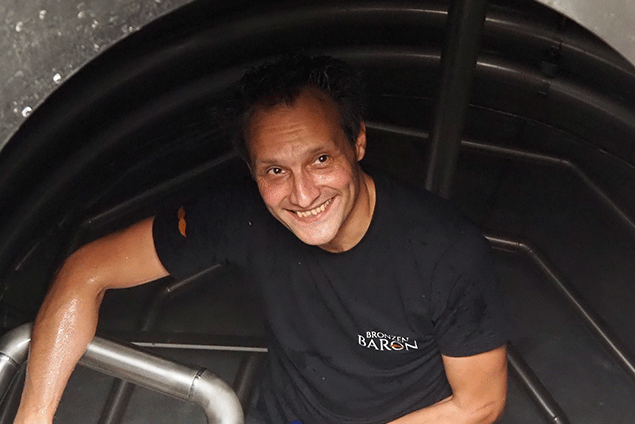 Brouwer Erwin Van Broeck
In 2012 begon Erwin als hobbybrouwer te experimenteren met enkele zelfbrouwpakketten om zijn eigen bieren te brouwen. Al snel ondervond hij dat spelend met de ingrediënten, tijden en temperaturen er oneindig veel smaken, kleuren en geuren mogelijk zijn. Maar ook dat het niet altijd even gemakkelijk is om alle belangrijke factoren bij het brouwen van bier minutieus onder controle te houden. Elk verschil in het proces zorgt voor een ander resultaat op het einde. Zijn eerste bier, Bronzen Baron Blond, werd dan ook met veel succes onthaald.
We regularly win prizes too
European Beer Challenge 2019

In 2019, De Koperen Markies TRIPEL 9 and De Koperen Markies BLOND 8 won prizes at the European Beer Challenge. TRIPEL 9 won a golden medal and BLOND 8 won a silver medal. In London the European Beer Challenge - an international beer contest - takes place every year. The competition brings together Europe's top beer buyers and top brewers from around the world. A jury of key beer buyers conducts a blind tasting process for each participating beer. This unbiased approach allows newcomers to compete fairly with the world's leading brands.
Concours International De Lyon 2020

In 2020 Bronzen Baron BLOND won a first medal at the Concours International De Lyon. The spicy, blond beer of De Bronzen Baron won a silver medal in the category Belgian Ales. In Lyon, the capital of French gastronomy, the international competition for wine, beer and spirits, the "Concours International De Lyon", takes place every year. A panel of experienced and expert judges analyses thousands of entries through blind tasting. During this process, they take into account all elements of the beer, including its appearance, flavour profile, aromas and structure. This unbiased and thorough approach gives each beer the opportunity to compete with the world's leading beer brands. In 2020, 41 countries submitted more than 7,740 samples.
Concours International De Lyon 2021

To our great joy brewery De Koperen Markies won three medals at the Concours International De Lyon 2021: gold and silver twice. We can conclude from this that our beers are also greatly appreciated in France. This year there were even more entries than last year: no fewer than 43 countries participated with 9,300 beer samples.

- A gold medal for De Koperen Markies BLOND 8 in the "Golden Ale" category. 

- A silver medal for De Koperen Markies BLOND HOP in the "Bitter Golden Ale" category.

- A silver medal for De Koperen Markies BLOND 6 in the "Specialty Sour beer" category.
Frankfurt International Trophy 2021

Three medals (1x Gold and 2x Grand Gold) this year for brewery De Koperen Markies at the Frankfurt International Trophy 2021! Our beers were also appreciated there.

- Grand Gold: Bronze Baron BLOND in the category "Ale/Special Bitter"

- Grand Gold: De Koperen Markies BLOND 8 in the category "Strong blond/Golden Ale"

- Gold: Bronze Baron PREMIUM 5 in the "Golden Ale"

- Gold.